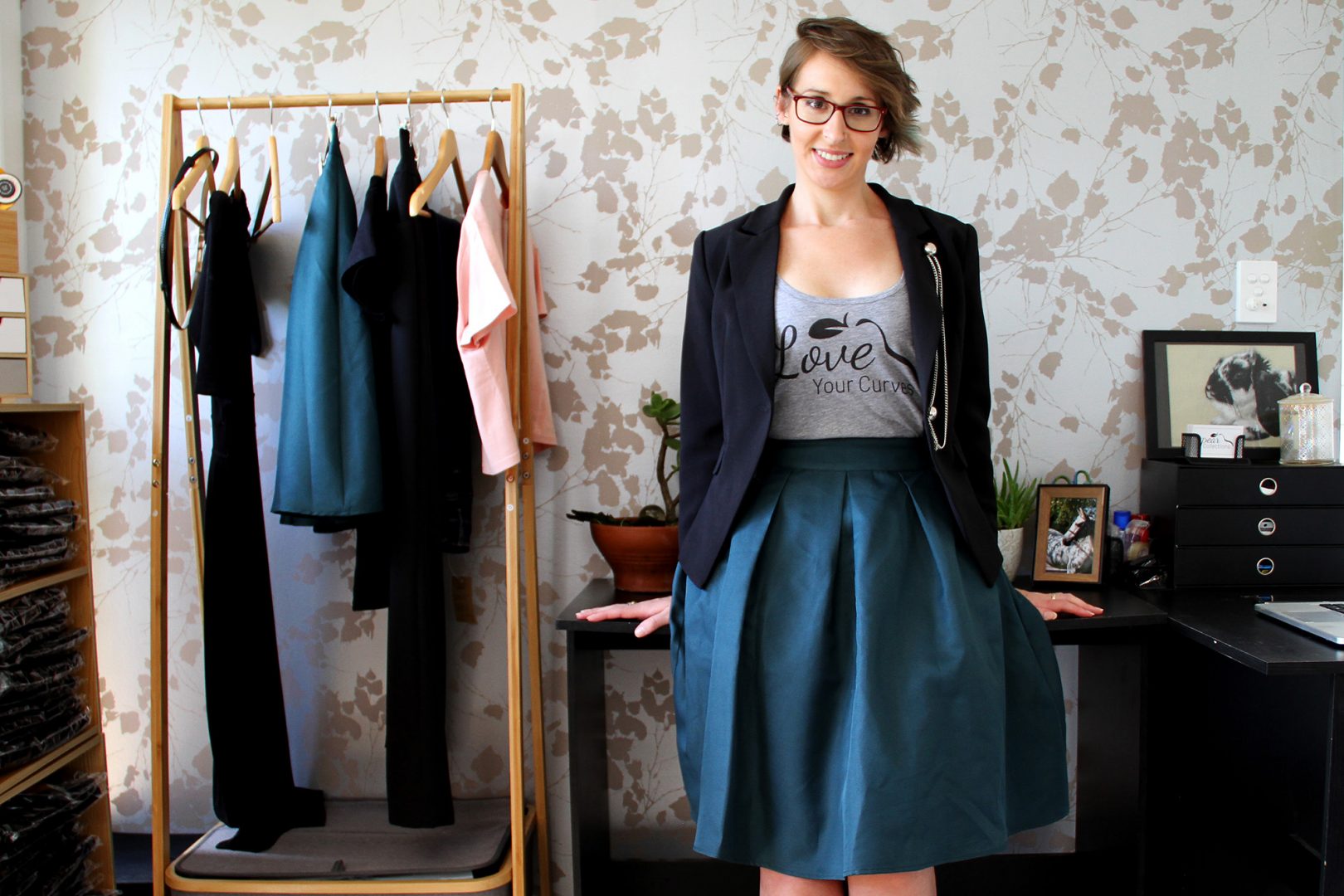 Our Story
"To be beautiful means to be yourself. You don't need to be accepted by others. You need to accept yourself." – Thick Nhat Hanh
This quote speaks volumes to the Pear Collection Community.
As a Pear Shaped Woman, I have been struggling with loving myself and feeling comfortable in my skin. It wasn't until July 2019 that I realised that it doesn't matter what we look like; what matters is accepting yourself for who you are and loving yourself for it. This realisation helped me understand that true beauty is being comfortable with who you are, and that being comfortable in your skin affects more than just your looks, it affects everything about you, and can even shape your experiences and how you perceive the world.

All women are beautiful and we are worth experiencing a body positive shopping experience.
– Founder/Creator Angie Martin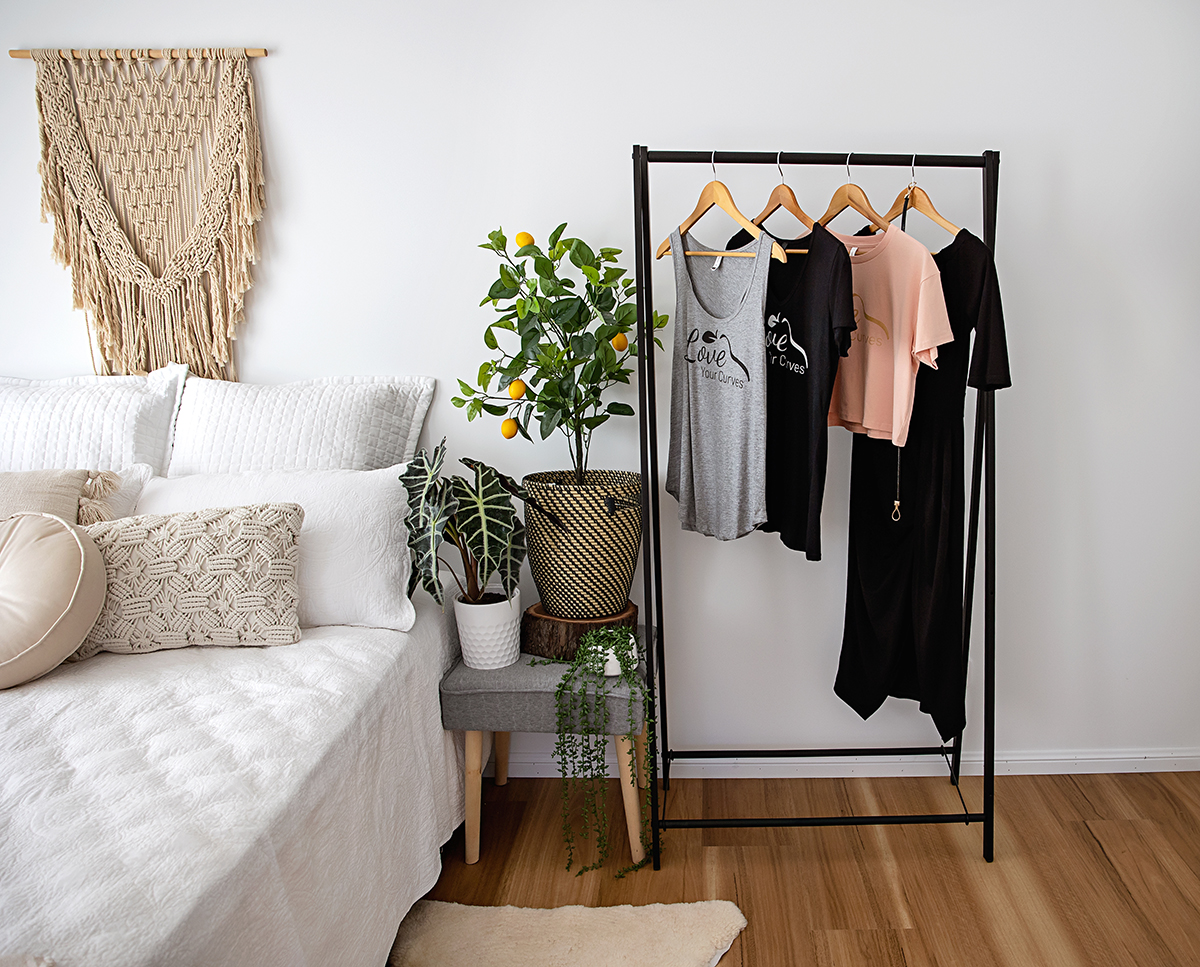 It was from this realisation that I created Pear Collections with the goal to celebrate, support, and promote a welcoming environment for Pear Shaped Women. This all came about during another horrible shopping experience which resulted in a fitting room full of tears, cursing my petite pear-shaped body. My partner, who was with me at the time, knowing my background in business development and fashion design, looked at me and said, "Then do something about it."
At that moment it was like someone slapped me in the face; after all these years I'd never considered I could be the one to bring about change within the world of fashion. I began to ask myself "Why couldn't I do something about it?" I had been working within the industry for years and knew how to run fashion brands…why not fix the problem of ill-fitting clothing for pear-shaped women.
It became my mission to eliminate the horrible relationship that pear-shaped women have had with fashion for decades. Pear Collections is not an innovating fashion brand; it is a common-sense brand that simply creates classic, beautiful, comfortable, and practical garments for women who shouldn't have to cry every time they go shopping, combined with offering simple style tips to help women feel good about their bodies, and looks great.
To be a sustainable and environmentally conscious clothing brand I decided early on that Pear Collections would be created around the concept of Capsule Collections. This way we could provide our customers with quality garments that will be seen as versatile, long-term investments over a Fast Fashion alternative. By doing so we have been able to focus on creating a range focused on our end-user and their comfort as opposed to trends.
Working off a "Fashion Fails" list from our community; we create garments and collections for Pear Shaped Women, our curves, and our desire to feel comfortable. Each garment is created to specifically suit women with small torsos and larger bottom halves. These capsule collections are made to mix and match with our entire collection to ensure we are providing the ultimate answer for curvaceous women everywhere.
"All women are beautiful, and we are worth experiencing a body-positive shopping experience." – Founder/Creator Angie Martin
Look no more ladies, let's change the dread of shopping to an exciting 'It Fits!' feeling!
Pear Collections' Mission
Pear Collections is an Australian clothing brand that helps pear-shaped and curvaceous women to love their curves so they can feel beautiful while celebrating themselves in clothing that has been specifically created to fit their bodies.
Our Values
What we do and how we do our business are equally important. Our core values embody the principles that guide how we assist our Pear Community in #lovingyourcurves. It is our constant goal to be distinct and inspiring, a trusted brand, and a source of inspiration.
Passion
The team behind Pear Collections considers our brand a true passion project. This is due to the fact our capsule range was created from and for the passion of wanting to support our Pear Community by having positive clothing experiences. It is our passion to help other pear-shaped beauties learn to love their curves and selves inside and out.
Empower
By being empowered and inspired by our Pear Community, we will in turn empower them to rediscover the path of loving their curves as well as themselves to further support others within their life to do the same.
Generosity
The team behind Pear Collections highly values the concept of generosity and shared vision within our Pear Community. Due to this passion, we created our own community outreach program 'Helping Hands' to donate 'Threads for Homeless'. In this program, we promise to donate 5% of every sale that comes through our business to local community programs to fund support, education, and prevention of homelessness.
Community
At Pear Collections, we value our community above all else and strive to instil the belief that everybody is beautiful.
Creativity
As a clothing brand at our core, our team loves to show our creativity through the designs of our garments, accessories, and community outreach. We are here to assist in raising your self-confidence by designing clothing for your curves that are effortlessly beautiful, comfortable, and sustainable.