Over the last little while, everything has changed.
Our lifestyles have changed, the way we communicate and see each other has changed and the way we support each other has changed.
Throughout these last few weeks, I and Pear Collections have had the amazing opportunity to network and collaborate with so many incredible female entrepreneurs. Experiencing such community during times such as these gives me hope for female lead businesses in our near future. It is during times of struggle that we can see what each of us is made of and it makes me beam with pride to say that the female entrepreneur community is stronger than ever.
Although I have been working with small businesses for years, I have always had a special place in my heart for female lead small businesses. Now that I am included in this demographic I only through it right to reach out and support as many small businesses and start-ups as possible during strict self-isolating COVID-19 restrictions. For many small businesses, migrating day to day operations to online platforms can be overwhelming and daunting tasks so as an online business I knew that I could help support fellow business owners in going digital.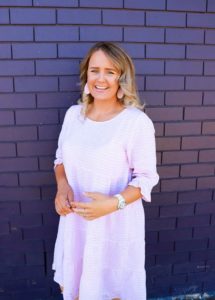 Thankfully, I came across Beck Smith, owner, and operator of Babes, Bubbles, and Business, through online networking. Beck is a fellow female entrepreneur who is passionate about showcasing, inspiring, and motivated like-minded women to reach their full potential in all aspects of their lives. Through her event business, she assists with connecting inspiring women to engage and network in a supportive and encouraging environment; something that is greatly needed right now.
To help everyone feel connected and supported during these times of struggle Beck created her #changewithchange campaign. This campaign was created to help those feeling isolated and alone during this dramatic transition of self-isolation both in their personal and professional lives. Beck wanted to promote the concept that we as a community could collectively and virtually come together to support one another to create new routines and new normal by pivoting our lives and businesses.
I and Pear Collections were thrilled and honoured to join this campaign and be one of the female entrepreneurs putting their voice to helping small business owners through this tough time. By encouraging everyone to evolve and change with change.
To learn more about Beck and her fantastic movement please check out her website and social media to join her fantastic movement of women supporting women for the greater good.
We are all strong and we can all thrive during COVID-19; together.