Here's a question for you; Comfort over Fashion Trends, which would you rather choose when it comes to your wardrobe?
For me, I'd choose Comfort over Fashion Trends any day.
Does this surprise you? In the past, I have shocked many people with this answer due to the fact I've been involved with the Fashion Industry for so long. For centuries it seems that women have had to choose between being Fashionable and being Comfortable and this has always fascinated me. How much are you willing to sacrifice to wear the newest Fashion Trends?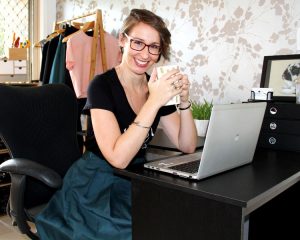 In the past, I do have to admit I've worn shape-wear and those heels that hurt every inch of my body while being impossible to walk in. But I have never and will never sacrifice my style or health for the sake of Fashion. Moreover, I have always had an issue with the concept of purchasing 'trendy' clothing with styles that won't last the length of the garment. Coming from the Fashion Industry, I have seen firsthand the struggle women have when wearing last seasons 'trendiest' looks in an environment that has thrown the trend away like last week's garbage. In most cases, the world has realized how unflattering the 'trend' was on most body types and now you're stuck with a garment that you're too embarrassed to wear out in public. What a waste of your hard-earned money and discomfort for the sake of Fashion.
By constantly chasing the next Fashion Trend, our society has created the concept of the wasteful Fast Fashion industry which is all about trends, consumption, and waste. But it doesn't have to be that way.
Every woman irrespective of her colour, size, or height should feel comfortable in her skin and clothing. Thankfully the world of Fashion is starting to come around to this concept. Now that more and more of us are becoming environmentally conscious, learning to love our bodies and working from home the Fashion Industry now has to catch up to our needs and wants. This means prioritizing lasting Comfort over Fast Fashion Trends. Hallelujah, I couldn't be more thrilled!
The Revival of the Capsule Collection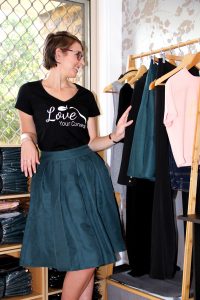 Originally popularized by Donna Karan in the 1980s, the concept of the Capsule Collection is to feature the most essential and functional looks from a brand. Capsule Collections are often limited editions that transcend seasons and trends by being functional with a key focus on quality over quantity.  With Fashion Brands reviving this design concept we are seeing an increase in interchangeable and sustainable collections being released that are not only geared to the end wearers needs but on their comfort as well.
I have been purchasing Capsule Collections since I was 16 and after over 10 years of working within the Retail Industry, I am proud to say that I have a wardrobe that is smaller than most of my friends; for male and female. How have I done this? By purchasing the basics and focusing on mixing and matching to make my clothing to match my lifestyle; not the other way around. Now I do have to admit, I have also used the concept of shopping via Capsule Collections so I also wouldn't have to shop in an attempt to avoid pear-shaped shopping disasters; can you blame me, it's a great trick!
In an attempt to be a sustainable and environmentally conscious clothing brand I decided early on that I would base Pear Collections around the concept of releasing Capsule Collections in an attempt to provide my customers with quality garments that will be seen as a versatile long term investment over a Fast Fashion. By doing so we have been able to focus on creating our range considering end-user and comfort as opposed to trends.
With Pear Collections you don't have to choose anymore; you can be comfortable while looking great and feeling even better. As a brand owner and fashion design; I couldn't ask for anything more rewarding!