Following on from our previous article, one of the first places to start improving your health, both mental and physical, is to improve your cardiovascular health. It is crucial to good health and longevity, forget what the f*ck cardio crowd says!!
Feeling super unfit at the moment when you do attempt an intense workout, or even just a walk or grocery trip? Struggling like you're pushing sh*t uphill? If your overall activity levels are down, compared to the pre-ISO you, you may find that you're feeling sluggish. Your aerobic capacity is probably considerably lower than what it was, so maybe you need some LISS.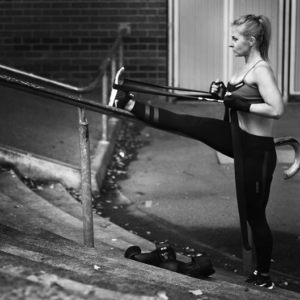 What is this LISS you speak of?
Low intensity steady state (LISS) cardio, helps improve your overall aerobic capacity, in turn improving your overall health markers like blood pressure, heart rate etc, aids the lymphatic (garbage collection), respiratory, cardiovascular/circulatory systems, helps with hormonal balance and overall stress levels.
A better aerobic capacity means you can work harder and get more out of all the other activity you do. It helps you get greater strength gains and push for greater intensity during more intense workouts. It also helps you stay mobile if you have been spending great lengths of time sitting.
So how do you get LISS?
By moving. Well, more specifically, moving for a longer duration at a steady (hence the name) yet low intensity rate of exertion. What does that look like? Pick an activity that is moderately challenging to you where your current fitness levels are and you can sustain for 45mins+. Some examples would be:
A long walk where you pick the pace up, or climb hills, challenge yourself.
A longer low intensity jog, if your joints can handle it.
If you have the luxury of access to a bike, rower, elliptical, treadmill or swimming pool, a low intensity longer duration using these.
Dancing around your apartment or cleaning/gardening can even be LISS if you are constantly active.
Basically, for the best success in improving your LISS, just find something you can AND WILL do consistently a few times a week!
Aim for 45mins, and keep a 50-60% heart rate, so just enough to get a little puff and sweat happening. If you are training for a specific sport or event post-ISO, you may need a bit more structure around the way you program this.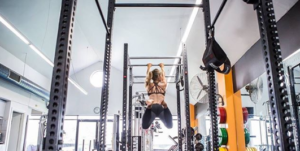 If you can get at least 2-3 of these types of sessions in a week it will help get you on your way to feeling a hell of a lot better. In a couple of weeks time, most other activities will begin to feel easier, you''ll possibly feel less stressed and anxious, and your overall health markers (if you are checking them), will begin to improve.
Give it a go, what have you got to lose?
Apart from that annoying sluggish feeling, and possibly a little extra ISO-cushioning!
Guest Blog written by: Katie Masters from KM Health.
If you'd like a bit more information about me and what I can do for you, head on over to kmhealth.com.au or follow me on 'the gram' at instagram.com/km.health.