Since its inception; fashion weeks have been some of the industry's most highly regarded and anticipated events known to international fashion enthusiasts. The week-long event is the partnership and collaboration where fashion houses, brands, models, hair & make-up stylists, and fashion event leads display their latest collections and talents on the runway to buyers and the media. The most prominent fashion weeks' current known internationally include the 'big four':
Paris Fashion Week,
Milan Fashion Week,
London Fashion Week, and
New York Fashion Week
When it comes to Australia, the entire country comes together for Australian Fashion Week which is an annual fashion industry event that features seasonal collections from both Australian and Asia Pacific Designers. This event is intended for retail buyers to purchase forthcoming collections directly from designers and manufacturers further supporting and showcasing smaller more independent brands.
In addition to the nationwide event, individual cities have also begun to create their own events to further support and promote local designers and industry professionals; including events such as Melbourne Fashion Week and Brisbane Fashion Month.
Thankfully, due to the work done by the Gold Coast Fashion Project, the Queensland tourist destination city of Gold Coast will now have its own Fashion Week to promote, support, and celebrate the incredible talent of its local industry professionals.
Pear Collections is proud to officially announce that we will be showing at this year's Gold Coast Fashion Week showcasing our Capsule Collection which is specifically designed and created for Pear Shaped and Curvaceous Women by a fellow Petite Pear Shaped Woman, Angie Martin.
The brand couldn't be more thrilled to be able to officially welcome Pear Collections and its community to the world of fashion during this event which will showcase some of the incredible talents our local Gold Coast has to offer. More importantly, we are thrilled to be able to represent Pear-Shaped and Curvaceous Women during this event to further support our community and champion for change within the international fashion community to accurately represent female and male curves.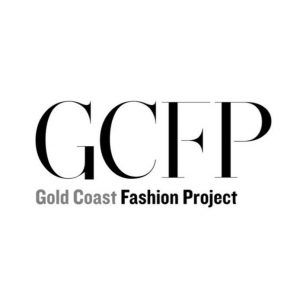 Gold Coast Fashion Project:
The Gold Coast Fashion Project was created in South East Queensland where the community enjoys a sub-tropical climate and fantastic opportunity to explore a unique sense of art and culture. The Gold Coast community is lucky enough to host Home of the Arts (HOTA) which continually brings Hollywood knocking at our door.
Given the city's incredible culture, climate, and A-List tourism base, the Gold Coast Fashion Project was formed to showcase our incredible local fashion community to bring an inclusive look at our indigenous and diverse cultural influences.
Something wonderful about our local Gold Coast fashion community; it is uniquely and distinctively coastal which offers new energy and a sense of creativity to the traditional Fashion Week's. Due to this incredible opportunity, the Gold Coast city is proud to host a new generation of local fashion designers, influencers, and community members.
"If you see it on the runway, you can purchase on the day or head to the online store." – Gold Coast Fashion Project
It is because of this focus and support of independent and local fashion brands, Pear Collection is over the moon to get involved in this year's event to showcase and promote the work we've been doing for pear-shaped and curvaceous women since we first launched in 2019.
​The Event:
This exciting event will be held at Gold Coast's popular Q1 Resort & Spa in Surfers Paradise on the week of May 10th, 2021 with events including:
Due to international and multi-state interest, the Gold Coast Fashion Project has also opened up special Livestream opportunities for viewers to take part, support, and promote the event and its fashion brands from the comfort of their own homes. If you would like to support and watch these fantastic fashion shows in a safe Virtual atmosphere; please feel free to check out the following events which will be available for Livestream:
Pear Collections & Gold Coast Fashion Week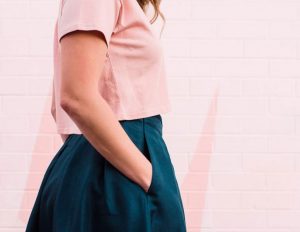 Pear Collections is thrilled to announce; its capsule range for pear-shaped women will be featured during two events hosted by the Gold Coast Fashion Project team:
Coastal Couture Fashion Show on Saturday, May 15th at 5pm (AEST)
This event will be a runway extravaganza that will showcase some of the Gold Coast's most high-end fashion designs as well as talented models. To purchase in-person tickets for this event to view Pear Collections range in person while also meeting the owner and lead designer, Angie Martin make sure you click here.
Alternatively, if you aren't able to attend the event in person make sure you get dressed up and fashionable from the comfort of your own home while attending the LIVESTREAM of the event by purchasing your ticket here.
Gold Coast Fashion Project's Trade Show on Sunday, May 16th at 1pm (AEST)
This event provides both individuals and fashion industry professionals to meet and greet Gold Coast Fashion Week's designers and fashion brands to assist in shining the light on both local and international creatives. During this event, you will be able to meet owners and lead designer Angie Martin while also learning more about and purchasing Pear Collections capsule range as an individual, fashion stylist, wholesaler, distributor, and retailer.
Sadly, due to its nature, this event will only to available for in-person attendance as it's all about meeting local talent up-close and personal. To purchase your ticket to this incredible Trade Show make sure you click here.
Welcoming Pear Collections to the Fashion Industry
Once again, we at Pear Collections are thrilled to officially announce itself to the Australian and international fashion community by partnering with the Gold Coast Fashion Project at the Gold Coast Fashion Week. As it is our passion to provide support and an answer to the 'pear-shaped' fitting issue experienced by all pear-shaped and curvaceous women worldwide; we couldn't be more thrilled to showcase and promote the work we've been doing.
Make sure you purchase tickets to attend this exciting event (in-person or virtually) to support and enjoy all that the local Gold Coast Fashion Industry has to offer.