I've just started reading a new book and as I open the first page I start to think back to where I was a year and a half ago. Stressed, exhausted and with no self-confidence.
Where am I now? Motivated, focused and proud of who I've become.
What's changed? A million things… but most importantly me.
A year and a half ago I took a stand and stood up for my self-health and self-worth. I began a long road of self-enhancement through reading self-development and improvement books.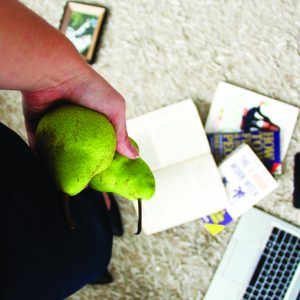 Very quickly I became addicted. Not only do these kinds of 'self-help' books help to transform you into a happier version of yourself; it can also change the way you look at yourself and the world around you.
In the beginning it wasn't easy for me to get into the habit of spending my very little free time reading thought-provoking books; however, I now look forward to my daily 'me time' which allows me to immerse myself in learning while allowing myself time to de-stress from my demanding life.
By reading these inspiring books every day, you flood your brain with positive words and uplifting concepts helping you to believe in yourself. Additionally, it can help you break through the limitations you once gave yourself.
I know it's done that for me, without the last year and a half of self-development and re-discovering myself I would have never had the confidence or drive to create Pear Collections. Not only have I come to terms with my life, body, personality, and abilities I have learned to love and value the things that make me different – everything Pear Collections is all about.
I would highly suggest everyone allow themselves to become inspired and see themselves in a new light through reading. And I mean reading anything – not just self-development books. Fiction and non-fiction books are fantastic as well! Not only do they still allow you to stop and give yourself 'me time' but they also keep your mind active and open to being inspired.
In the last year and a half, I have read around 12 to 14 books (yes I've lost track) while working full time, traveling and having an active social life. These books were around 70% self-development while the other 30% were fictional and non-fiction and I've loved every minute of it.
Allow yourself to stop, relax and get immersed in something other than your phone, television, and Netflix.
Trust me, setting some time aside each day for some 'me time' can do you wonders – who knows where it could take you!