Thank you for taking the time to go through my first brand, Pear Collections, and reading through my blogs. At this point, you're probably wondering who I am, why I care about pear-shaped women and why you should read any further…
Well, here we go.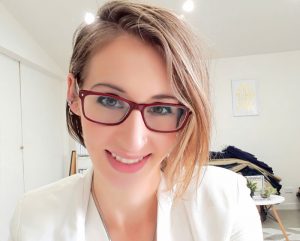 My name is Angie and I am a stereotypical Canadian born and raised woman who loves her hockey, whiskey, and maple syrup. I started traveling the world when I turned 18 and migrated to Australia over seven years ago.
When I was a little girl all I wanted to be was a prima ballerina. I worked tirelessly to achieve my goal which resulted in multiple hospital visits and arthritis in my hips, knees, ankles, and feet. Sadly, all my efforts were in vain when I realized I was never going to have a ballerina body.
Around the age of 12, I came to the realization that not everyone has the same body type. Here I was, 12 and just assuming I would get my Barbie's body and that life would be great. As chance would happen, I am NOT Barbie and my pear-shaped body took over my childhood dreams.
Always a planner who needs goals in my life, I quickly altered my life goals and focused on a life in fashion. For years I had become obsessed with drawing dresses and after leaving pages of designs everywhere in our house my mother decided it would be a good idea to have me learn how to sew.
With sewing lessons, I created my first business Ani Designs. Though I was young I truly cared about this business and worked at getting my fashion skills perfected to be able to mend and sell garments. Ways down the track I ended up getting my Advanced Degree in Fashion Design which lead me to believe I would hate to be a high-end designer and began a career in working in the background on growing fashion brands as a brand manager.
Throughout this career development, I was struggling with a lot of self-hate due to my body and although I was passionate about fashion I hated anything it had to do with my body. I would hate shopping trips and often only purchased clothes when it was 100% necessary. In fact, I will never forget a trip I took in 2013. I went home to Canada to see family when my sister forced me to go jean shopping (I had mistakenly told her I had no pants that fit me anymore). Since she knew the issues I had with shopping she tried to keep me positive and even offered to buy a pair for me. Needless to say, we entered the first shop and after finding a pair I absolutely loved I ended up breaking down crying in the fitting room because nothing fit.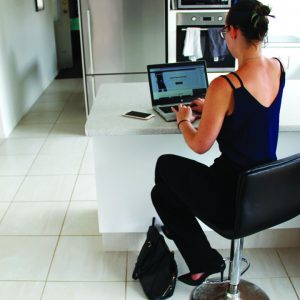 This experience has plagued my adult life up until a few months ago. After having another horrible shopping experience and crying to my partner he looked me down and simply said: "Then do something about it". At that moment it was like someone slapped me in the face. I have multiple friends who experience the same issues with clothing however had never considered I could be the one to change things; until that moment. I started to ask myself: "Why couldn't I do something about it?" I had been working within the industry for years and knew how to run fashion brands; "Why not fix the problem".
So here I am, fixing the problem. Pear Collections is not this innovating fashion brand; it is a common-sense brand that simply creates classic, beautiful, comfortable and practical garments for women who shouldn't have to cry every time they go shopping.
So, this is me. This is why I created Pear Collections. This is why I care.