By most standards, I have never been one to wear much makeup, but like most girls, I have a few 'flaws' that I do like to cover up and other features that I like to enhance once in a while. On average, it typically takes me around 8 to 10 minutes to put on my makeup in the morning with the usual basics; concealer, mascara, eyeliner, brow liner, blush, highlighter, bronzer and eye shadow.
After growing up with a mother whom I always saw as beautiful; wear makeup daily, this was my daily routine until one morning, I was running a bit behind schedule and decided it wasn't 100% important to have a 'perfect' face. Do you know what happened? Nothing. No one noticed, in fact, someone actually mentioned that I looked so refreshed that day. Can you believe it… I went out of my room without makeup and no one noticed my under-eye circles, dark spots and blemishes…I was shocked!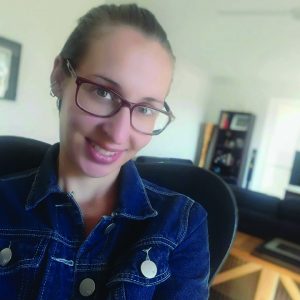 Since I was a teenager and my mom finally allowed me to wear makeup I've pretty much worn it every day without fail since…until I was 26 years old. Only then did I feel comfortable enough to stop wearing it around the house. It wasn't until I turned 28 that I became comfortable enough with myself to finally walk outside the house without make-up. And once again, nothing happened!
Over the last year, I've been gradually wearing makeup-less and less and now it is completely normal to go about my daily life with wearing makeup once or twice a week (if that); and I'm 100% comfortable about it. Ten years ago, my younger self would be completely mortified but I am loving.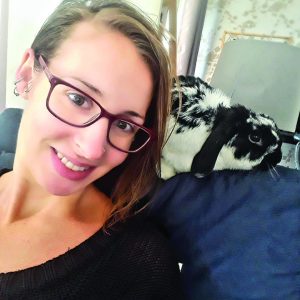 Here's Why:
Your skin will thank you: Whether we want to admit it or not, most makeup is toxic. Many popular cosmetics use ingredients such as sodium benzoate, propylene glycol and a number of other acids that can cause allergic reactions, enlarged pores, and acne. By getting rid of these toxins your skin will be able to maintain a healthier glow and clean-feeling complexion that will make you feel like a million dollars.
Your wallet will thrive: Did you know that it is estimated that the average woman spends around $15,000 on her makeup over her lifetime? By going makeup-free not only will you save your skin, but you'll save your hard-earned cash. What would you spend your money on? I save mine and treat myself with a massage every once in a while.
You'll have more free time: I told you my number; how long does it take you to put makeup on every morning? Once I stopped spending 10 minutes a day on my makeup routine I found myself finally having that time to do small chores in the mornings while insuring I would have some quality snuggle my rabbit Dom every morning. In short, it's left my mornings wide open; what could you accomplish each morning instead of applying your makeup?
You'll become more environmentally friendly: By not rinsing your makeup sponges, brushes and other applicators all the time, you'll stop the harmful dumping of chemicals into our waterways polluting sewage systems, dumping sites, rivers, and our oceans. How fantastic is that!
You'll learn to love your flaws: I think we all could to with loving ourselves a bit more don't you? While working on my mental self-worth and going through this no-makeup transition I noticed something strange happening; I was starting to love parts of my face I once hated. I realized that no one else cared about the tiny imperfections that I used to glue myself to a mirror to see; so why should I?
You'll be more at peace with yourself: In the past, I thought it was makeup that made me feel more beautiful. Once I stopped wearing it I actually began to realize how much more I was at peace I became with my natural looks.
You'll start feeling more confident: We all know that wearing makeup is only a Band-Aid to boosting your self-esteem and confidence but we never do anything about it. Once I stopped wearing makeup you start finding yourself focusing on your natural look while embracing yourself for who you really are; not the mask you present. By doing this, something amazing happens…your confidence begins to increase!
You'll start appreciating life on a deeper level: I promise, this happens. Once I began to embrace my natural self I became so much more rooted in simplicity and harmony with myself and it feels amazing!
Why am I telling you all of this? Well, the whole purpose of creating Pear Collections was to help my pear-shaped community feel more confident with their beautiful curvaceous bodies; this includes our uniquely beautiful faces. You heard me, ladies, everyone's face is beautiful!
Take the no-makeup challenge this month and let me know the changes you noticed in your life and your own self-confidence!