Did you know that high self-worth enhances your self-esteem, self-confidence, body image, and body positivity?
Let's face it, many of us Pear Shaped Women have experienced times of low self-worth ultimately causing an extreme issue with their body image. This negative relationship with our beautiful curves and bodies can cause lasting and dramatic effects on our entire existence. Today, I would like to go through the concept of self-worth and give some of the top tips I have used to help improve my self-worth which has ultimately improved my body image and how I think about myself as a person.
However, let's review a few questions first…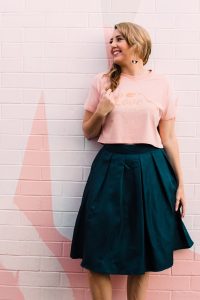 What is Self-Worth?
This is a fantastic question since self-worth gets confused with self-esteem, self-value, and body image. In a simple definition; self-worth is the internal state of being that comes from your self-love, understanding, and acceptance.
Self-worth is a measure and representation of how you value yourself. A high level of self-worth means you have an unshakable faith in yourself and your abilities while also knowing you are deserving of happiness, health, success, wealth, and love. This faith holds an extreme power in assisting you to transform your life for the better by allowing you to wholeheartedly accept yourself for you who are; flaws and all.
When you have negative or low self-worth you often find it difficult to believe in yourself and your abilities. When this happens you will typically depend on others to dictate how you feel about yourself as you can't value yourself as an individual. Sadly, when someone has low self-worth this means they also have low self-esteem and body image which can result in an unhappy life full of self-loathing.
What is the Difference between Self-Worth and Self-Value?
Although self-worth and self-value are related terms; they are different. By having a strong sense of self-worth you then value yourself and have a high sense of self-value. Self-worth is more about knowing you worthy of respect, happiness, health, success, and love whereas self-value is more behavioural than emotional.
What's the Difference between Self-Worth and Self-Esteem?
These two terms are also often used interchangeably; however, they are not the same thing. There is a hierarchy of importance when it comes to self-worth and self-esteem.
Let me explain. Self-worth is the foundation of your sense of self (kind of like the foundations of a house). Self-esteem is formed after the foundations have been made (kind of like the interior design of a house).
What's the Difference between Self-Worth and Self-Confidence?
Once again, these two phrases may sound the same; however, there are subtle but extremely significant differences between them.
Unlike self-worth, self-confidence is not the overall foundation of your self-perspective. Instead, self-confidence is the feeling of competence in specific areas of your life. For instance; it's not necessary to have high self-confidence in every aspect of your life (such as sports, art, and language) however if you don't have a high sense of self-worth it will be near impossible for you to feel confident in any aspect of your life.
Why is Self-Worth Important?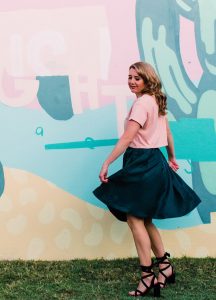 As previously mentioned, self-worth is the foundation and building blocks to the creation of how you perceive yourself. This sense of worth is essential for health and happiness as it will assist you in making better decisions while finding meaning in life. This decision-making process will help you remove toxic people and habits from your life by setting personal boundaries which will help you find loving friends and partners that will help you improve your overall quality of life.
Additionally, by surrounding yourself with positive influences in your life you will be able to love and respect yourself more ultimately becoming more confident in your sense of self, enabling you to be more authentic.
Pretty incredible isn't it?
How Do You Know if You Have a Low Self-Worth?
For many men and women, it can be difficult to understand if they are a low sense of self-worth due to external belief systems blurring the lines of self-love and worth. To help you explore yourself and your overall worth I have created a little checklist to help you analyse some warning signs you may have slow self-worth. Are you:
Suffering from ongoing self-doubt?
Always putting others' needs ahead of your own?
Struggling you are deserving love?
Struggling with personal boundaries?
Doubtful of your value?
Finding it difficult to accept compliments?
Feeling anxious around others/
Often belittling your own opinions?
Settling when it comes to relationships?
Scared of sharing who you truly are to others?
Are you a push-over or a people pleaser?
Struggling to speak up or being assertive in situations?
Unsure of what your needs truly are?
Are you depressed more often than happy with yourself and your life?
If you answer 'YES' to two or more of the above questions, you most likely need to work on your self-worth. Not to worry, you're not alone, most Pear-Shaped women have issues with low self-worth mainly due to external belief systems experienced in our teenage years that have ultimately warped our perceptions of ourselves. Thankfully, there are tricks you can begin doing right now to help improve your self-worth and your overall love of self. By working on these simple tricks daily I have been able to go from someone who had an extremely warped sense of self and very low self-worth to the adult woman writing this article. Hopefully, these tricks will help you as well:
11 Tricks to Improving Your Sense of Self-Worth
Limit Exposure to the Media,
Stop Comparing Yourself to Others,
Appreciate Your Body,
Keep a List of All the Things You Like About Yourself (and continually add to it),
Remind Yourself True Beauty Isn't Skin-Deep,
Look at Yourself as a Whole (Rather than focusing on sections you don't like),
Surround Yourself with Positivity,
Remove Yourself from Negative People and Situations,
Do Something Nice for Yourself,
Shut Down Negative Self Talk, and last but not least
Wear Comfortable Clothing That Makes You Feel Good About Your Body
By continually working towards these 11 tricks you will begin to notice a change in perspective of yourself and those you surround yourself with. You may notice that some friends or family members are negative influences on your self-worth or you may notice a television show or Instagram Influencer makes you second guess your self-worth. When situations like this are discovered it may be best to remove yourself from the situation to help yourself grow as a person. I know I did and I haven't looked back since!
Now Remember:
Self-worth is the foundation of your sense of self. It's not about making you think you are perfect. It's about learning to love yourself while allowing you to understand your true worth in an attempt to improve your self-image and overall life as a Pear-Shaped Woman. You are a woman of great value and worth who deserves to love their curves and have a fulfilling relationship with your body and body positivity.
To learn more about Body Positivity please read our other article Body Positivity? What's That? and don't forget to shop Pear Collections to work on our 11th Trick to Improving Your Sense of Self-Worth… wearing comfortable clothing that makes you feel incredible!
Also be sure to check out our new Love Your Curve Affirmation Pack to jump start your journey to loving yourself inside and out!