In past articles, I discussed my involvement with Beck Smith and her business Babes, Bubbles & Business. As I mentioned, Beck is a fellow female entrepreneur (and momtrepreneur) who is passionate about showcasing, inspiring, and motivated like-minded women to reach their full potential in all aspects of their lives. Through her event business, she assists with connecting inspiring women to engage and network in a supportive and encouraging environment; something that is greatly needed right now.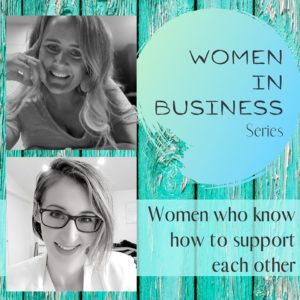 A large part of her business includes showcasing other female-led businesses through her Women in Business Series. This series has just recently been launched, due to COVID-19's global impact, in an attempt to celebrate local Australian female-run small businesses and encourage community involvement throughout her network.
After working with her in her business's #changewithchange campaign I was thrilled to have been invited to spend my evening speaking with Beck helping women support each other while we go through this new digital environment. During the conversation we chatted about everything from my personal and professional background, supporting like-minded women and how Pear Collections was 'born'.
As a well-regarded Business Development Manager who specializes in Digital Marketing by day and owner of Pear Collections by night; my days lately have been jam-packed. While balancing client mentoring and focusing on supporting others to take their business to the next level through building brand recognition; it excites me to celebrate everything that Pear Collections has to offer during this time.
It is true, the core purpose of Pear Collections is to provide women is clothing specifically designed for their curves. With that in mind, our secondary purpose of the brand is instilling change within our pear-shaped and curvaceous community. It is our goal to create a world where men and women Love Their Curves while also embracing a healthy lifestyle. And now more than ever do we need to focus on embracing a healthy physical and physiological lifestyle.
It was a fantastic way to finish off another busy day I hope you enjoy the chat.
Remember, let's support one another as always … Love Your Curves!