Let's face it. Most Pear-Shaped Women have poor body images. If a sad fact but a fact non-the-least.
Our societal self-image is consistently changing, growing, and becoming more and more dynamic as we live throughout our life. Unfortunately, many Pear-Shaped Women are in a disparaging relationship with our curvy bodies. We beat ourselves up every time we gain a few pounds on our hips, go on crash diets and then cheat on them binge eating and drinking ultimately harming our bodies even more.
Body dissatisfaction is a major source of suffering amongst Pear-Shaped Women of all ages impacting our self-esteem, self-compassion, and self-worth. The long-term effects of this poor body image typically developed during our teenage years can create a life full of self-loathing and unfulfilled potential.
Could you imagine what life would be like if we stood in front of a mirror and only focused on what we loved about ourselves rather than what we hated? Wouldn't that be a beautiful world?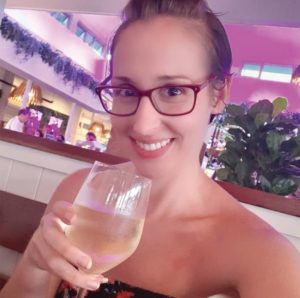 Over the last 4 years, I have been actively working towards improving my perspective of my self-image as well as my body image, and let me tell you; it won't automatically happen one morning waking up but if you begin to turn down the negative body thoughts and create positive body talk through the use of helpful patterns you will eventually be able to naturally improve your body image.
Before I get into the patterns that helped me improve myself/body image let's first review the concept of the term and why it's important for us Pear-Shaped Women to continually work on.
First things first; what is Self-Image?
Self-image is the mental picture or personal view you have of yourself. It is the internal database that stores all your characteristics of self-include whether you think you intelligent, kind, beautiful, ugly, talented, or selfish. Put, your self-image collectively represents what we perceive to be our strengths and weaknesses.
What is Body Image?
Body image is the part of self-image that includes the mental picture of want we believe we look like. It refers to how we think, feel and react to our perception of our physical appearance. A positive body image contributes to an enhanced psychological mental state meaning that you will experience less depression, positive self-worth, and life satisfaction.
A negative body image can result in an increased chance of depression, anxiety, eating disorders, and self-harming tendencies. Just as body image is part of self-image it is also a factor in self-esteem; which is the way you think and feel about yourself as an individual.
How is Self-Image and Body Image Developed and Why Is It Important?
Now that we know the difference between self-image and body image let's discuss how self-image is developed. Ultimately a positive or negative self-image and body image self-culture is a product of learning during early childhood and teenage environmental influences such as parents, school, friends, parties, television, magazine, clothing, and caregivers. A negative or positive body image culture and influence us in many aspects of our life.
It is these influences that reinforce what we think and feel about ourselves, our bodies and help us in creating our view of ourselves. Once developed, this personal view or image may be real or distorted depending if our early experiences were positive or negative.
When a positive self-image has been created we can easily recognize our assets whereas a negative self-image makes us focus more on our faults and weaknesses. As Pear-Shaped Women, it's important to continually access your self-image to better understand how we think about ourselves and how that perception affects the way we interact with others.
How to Create a Positive Self-Image and Enhance Our Body Image?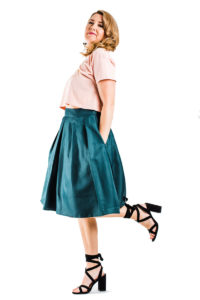 Thankfully, our self-image and body image is not a fixed perspective. We can re-learn a healthier and more accurate view of ourselves by challenging any distortions we learned in our early years. This is a lifelong process and can be started by learning to accept and love ourselves ultimately changing how we think, feel and react to our Pear-Shaped Bodies and curves.
This process will be a life-changing one as the way you feel about yourself affects every decision you make throughout your lifetime. Here are my top 12 Tips for Improving Your Self-Image and Body Image:
Remind Yourself You Are Unique – Own It
Explore Your Strengths and Limitations – Focus on Your Strengths
Identify Aspects of Yourself You Have Negative Self Thoughts About
Explore the Impact of Childhood Labels and Experiences
Identify the Aspects of Yourself That Can Be Changed and Which You Can't
Stop Listening to Negative Self Talk
Begin Giving Yourself Three Compliments a Day
Make a List of Your Positive Features/Characteristics
Make Goals for Yourself and Have Positive Experiences
Stop Comparing Yourself to Others
Learn to Accept and Love Who You Are
Wear Clothing That Makes You Feel Good About Yourself and Makes Your Comfortable in Your Body
By creating a positive self-image and healthy body image Pear-Shaped Women around the world will be able to boost our physical, mental, social, and emotional well-being and quality of life. Believe me; it's truly an incredible feeling when you learn to accept yourself exactly as you and truly allow yourself to love your curves.
To learn more about Self-Worth please read our other article What is Self-Worth and Why is it Important to Pear Shaped Women and don't forget to shop Pear Collections to help yourself improve your self-image!
Also be sure to check out our new Love Your Curve Affirmation Pack to jump start your journey to loving yourself inside and out!