On April 26th, 2020 I turned 30 years old. Just like everyone else, I figured my 30th year alive would be a big year and I was hoping for big things. Thankfully, I wasn't wrong but not in a way I expected.
Due to the COVID 19 lockdowns, I spent my birthday in lockdown with no one to celebrate with me in person besides my partner and our furbabies. At first, I was extremely saddened by this but it turns out the most at peace you are with yourself and your life the less you need to celebrate bit events.
Instead of doing a large party in Melbourne (as planned), we celebrated at home with a simple day surrounded by taking a walk to the beach, making a three-course meal together, playing board games, and finishing off the day with a relaxing bath. From that day forward I because to appreciate the little things more and more and this has resulted in me learning so many things about myself, life, and the direction I want to take in the future.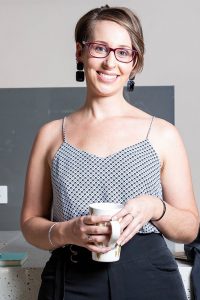 You might be wondering…why am I telling you this?
Well, that is a great question!
Pear Collections is a clothing brand, not a personal blog for me to talk about myself right? Well yes and no I guess. I created Pear Collections in hopes of changing the experience and mindset fellow pear-shaped women have around shopping and loving their bodies. An aspect of that is mindset. And this is why I'm sharing all of this with you.
For years I have personally struggled with so many feelings of extreme low self-worth, self-value, self-love, and self-esteem that it resulted in a 20-year-old who didn't want to be touched, celebrated, or even looked at too much. Sadly, I know a lot of you, no matter your age, have felt the same at least once in your life. So, not only is it my mission to help you love your curves but it is also my mission to help you love yourself as well!
This is why I am sharing this story with you.
It has taken me 30 years to learn these lessons but I hope they help you in your journey to also learning to love yourself, your curves, and know your worth as an individual.
30 Lessons I Learned After I Turned 30 Years Old:
I am enough.
I am worth it.
I have value.
I have worth.
I matter.
I can make a difference.
Life can be good.
I am where I should be.
I am pretty.
My soul is beautiful.
My smile is infectious.
My goals drive me.
It's okay to rest.
It's okay to do nothing.
I'm allowed to stop.
My feelings are valid.
I am intelligent.
I am allowed to be honest.
I am a good friend.
I'm a better daughter, sister, friend, and partner the most I value myself.
Me time isn't a treat – it's a necessity.
I am happy.
My life is good.
My health is important to me.
I am looking forward to the future.
I am surrounded by people who care about me.
I love the person I am.
I am doing something that matters.
I love my life.
I love me.
Although these lessons seem simplistic and obvious it has taken me 30 years to truly accept them and believe them about myself. In the past, I have always believed the above learnings for others in my life but when it came down to me I could never accept them.
That is until now.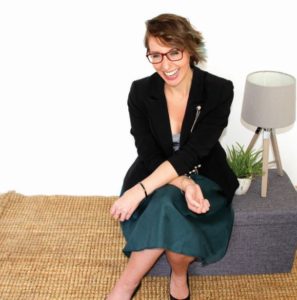 No matter your age, I hope these lessons help you feel more joy, gratefulness, and self-love. As we age we continually change, evolve, and grow as individuals, and hopefully, as you continue to grow you will be able to do so in a way that will help you enjoy an amazing life that you can be thankful for every day.
I know I look forward to my continued personal growth and development as I continue to learn more about myself, my curves, and my worth.
Final Remarks:
Remember you are good enough and beautiful. Never let anyone ever make you debt this fact. All women and their curves are beautiful and you are worthy of anything you put your mind to.
To learn more about Self-Image as well as Body Image please read our other article 12 Tips for Improving Your Self-Image and Body Image and don't forget to shop Pear Collections to help yourself improve your self-esteem!
Also, make sure to check out our Pear Style Tips and Tricks to help you learn how to style your curves as well as take care of your mind and body to continue supporting you in living your best life.
Also be sure to check out our new Love Your Curve Affirmation Pack to jump start your journey to loving yourself inside and out!