Ever since COIVD-19 hit our lives have changed dramatically in more ways than one. For many entrepreneurs' business has gone in one of two directions… either you have been shut down and have little to no work OR you are overworked and stressed out.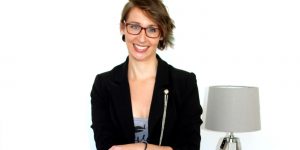 With my background in Business Development Management specializing in Sales and Digital Marketing as well as Brand Management; I knew that there would be many female entrepreneurs out there struggling to keep their businesses growing while making the big step to going digital. As soon as I started to see this struggle happen in my online communities I knew that I was in a great position to help fellow female entrepreneurs where I could. I began this journey by becoming more involved with online Facebook Groups such as Babes, Bubbles & Business among others to help support women taking their businesses online while also focusing on supporting businesses that now had little work due to quarantine restrictions. One industry I noticed that took a particular hit due to these restrictions was the Photography industry. As a Business Development Manager and Entrepreneur for both service and product-based businesses, I cannot stress the importance of professional photography enough to help overall brand growth. In knowing this, it saddened me to see such an important industry almost disappear overnight. Thankfully, through digital networking, I was able to find two fantastic female entrepreneurs whose passion matched my own in supporting female lead Australian small businesses. In comes Queensland based photographers; Rachel Martin (no relation I promise) from Rach Martin Photography and Kara Castro (no relation to Cuban dictator I promise) from Firemark PhotoMedia. As soon as first speaking with Rachel and Kara I instantly knew that these ladies would be connections of a lifetime. Both ladies have a passion for their business and although both have seen their own businesses' growth initially disappear due to COVID-19 they were still focused on how they could help and support other businesses to grow. Due to this passion for helping others, they were able to successfully pivot their strategies and I'm pleased to say, successfully working with new connections doing what they do best, photography. For both ladies, I knew I wanted to create a collaboration focused around promoting their work through my digital marketing while widening Pear Collections product and model photography. This win/win strategy is a sure-fire way to support all parties while also having fun with working with new business connections. Needless to see all three of us were excited to start this new and exciting chapter. Rach Martin Photography

Right away Rachel and I connected on a whole different level because we were both Petite Pears and both understood the struggles Pear Shaped Women struggle with daily. At first, Rachel was simply going to do some product photography but once she received the products we both agreed it would be more fun for her to physically model the clothing and make herself a model and make-up and hairstylist as well as photographer; just to give herself a bit of a challenge.  As a bonus, Rachel also employed her beautiful Pear Shaped mother to get involved as a secondary model to show that you can Love Your Curves at any age. With the photoshoot underway and content being created we can't wait to be able to share the results with you and feature Rachel in more of our blogs to share this collaboration story. To follow Rachel's business journey make sure to check out her Facebook and Instagram pages and see all the exciting updates she's been posting about working with Pear Collections! Firemark PhotoMedia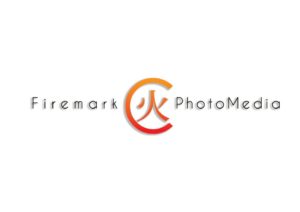 After first connecting with Kara, she and I spoke about our passion in working with and supporting female lead small businesses for almost two days straight and had so much fun sharing stories about past collaborations and networking opportunities we have had. Right away we both knew that we wanted to work together to support each other's passion for supporting others. As soon as I could, I sent off a large selection of Pear Collections capsule collection to Kara's home-based office to get the magic flowing. Originally Kara was simply going to do some product photography for Pear Collections social media Flatlay Collection however as we began speaking more this quickly developed into creating fun and interactive product video displays. I can't wait to show you all the great work with Kara has begun and am looking forward to seeing the final results. To follow Kara's visual journey make sure you Like and Follow her Facebook and Instagram pages to see all the little sneak peeks she will be posting about working with Pear Collections! New Chapter for Pear Collections These collaborations are bringing about a new chapter in Pear Collections which we have been working towards these past few months. It has always been my hope to create a community based around the inclusion of female entrepreneurs doing amazing things within their communities so I couldn't be more thrilled to officially get this process going. If you are a Pear Shaped Woman or Female Entrepreneur who wants to get involved and share your story please contact us today at sales@pearcollection.com.au and let's work together to make this world a brighter place where we are Love Our Curves!