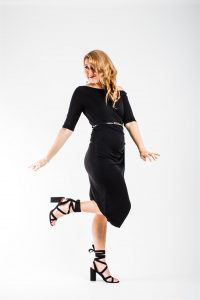 The team at Pear Collections is thrilled to announce we officially now partnering with local and international online and bricks & motor Stockists!
As you may know, Pear Collections, was created by Angie Martin, a Pear Shaped Woman, who has been struggling with loving herself and feeling comfortable in her skin since she was a child. It wasn't until July 2019 when Angie realised that it doesn't matter what we look like; what matters is accepting yourself for who you are and loving yourself for it. This realisation helped Angie understand that true beauty is being comfortable with who you are, and that being comfortable in your skin affects more than just your looks, it affects everything about you, and can even shape your experiences and how you perceive the world.
It was from this realisation that Pear Collections 'born' to celebrate, support, and promote a welcoming environment for Pear Shaped Women. This all came about during another horrible shopping experience which resulted in a fitting room full of tears; cursing her petite pear-shaped body. Knowing her background in business development and fashion design, her partner who was with her at the time simply said; "Then do something about it."
At that moment it was like someone slapped Angie in the face; after all these years she'd never considered she could be the one to bring about change within the world of fashion. She began to ask herself "Why couldn't I do something about it?" since she had been working within the industry for years and knew how to run fashion brands…why not fix the problem of ill-fitting clothing for pear-shaped women.
From that moment on, it became her mission to eliminate the horrible relationship that pear-shaped women have had with fashion for decades. Pear Collections is not an innovating fashion brand; it is a common-sense brand that simply creates classic, beautiful, comfortable, and practical garments for women who shouldn't have to cry every time they go shopping, combined with offering simple style tips to help women feel good about their bodies and looks great.
It is because of this mission that we are so thrilled to expand Pear Collections Community by partnering with stockists with similar missions of helping customers feel great about themselves.
If you are a store owner and would like to learn more about our new Pear Stockist Program, simply continue reading…
As a Pear Stockist, you will be able to strengthen your shop's retail future by supporting our Pear Community and attracting a demographic typically ignored.
All approved Stockists will have access to an ongoing Wholesale Discount of 40% off Recommended Retail Price (RRP) on the entire Pear Collections range; including free shipping. Within this Pear Stockist Program, you will also receive our following 'pearfect' digital marketing options to make promoting Pear work best for you and your brand personality.
The Program Includes:
Our Responsibilities to You:

One Blog Feature introducing you to our Pear Community (per year)
One Guest Feature on Style Tips & Tricks (per year)
One Social Media Post Per Month Promoting Your Store as a Pear Stockist
Dedicated Stockist Portal
Ongoing Monthly Social Media Post Inspiration
30 Days' Notice of All International and National Sales
Access to Promotional Content
Stock Allocation Preference
Free Shipping on All Orders
Next Business Day Shipments
Your Responsibilities to Pear Collections:

Listing Pear Collections as a Stocked Brand on Shop Website
Creating Minimum One Social Media Post per Month in Digital Marketing (post content provided by Pear Collections)
Ongoing Sales Effort In-store to Assist in Sales of Pear Collection Products
How to Order
As Pear Collections is passionate about helping our customers love their curves we try and make our Stockist Program as easy as possible to keep your store in stock with your clientele's favourite Pear Collections outfits.
Pear Collections minimum order for Stockist is an easy 5 items per style so restocking our most popular styles can be done ongoing throughout the month to keep your Pear range complete for your in-store customers.
Ordering for stockists is as simple as 1, 2, and 3…
Sign in to your Stockist Portal
Shop Pear Collections
Pay via Stripe, PayPal or AfterPay
That's an excellent question!
If you are a stockist looking to offer an affordable fashion option to pear-shaped and curvaceous female customers, then simply sign up to going to our official Pear Stockist Registration Page and register your interest in becoming a Pear Stockist. Once you've completed the application form and read the terms and conditions we will review your details to approve you as soon as possible.
Once approved you will be able to sign in to your own Stockist Portal and shop Pear Collections for your store.
We can't wait to have you on-board in our Pear Community and Stockist Program to continue our mission in supporting pear-shaped and curvaceous women in becoming more confident with their curves.
Join the Pear Stockist Community today!