Pear Collections has had the privilege of working with some incredible women celebrating their artistic passions which they have turned into businesses. While it's our mission to help women love their curves while feeling comfortable in their clothing – our other mission is to support fellow women in business going after their dreams. After all, that's what owner and lead designer Angie Martin did when creating Pear Collections.
Our latest collaboration is one that the team has been quietly working on behind the scenes and we couldn't be more thrilled on the results. For this project, we partnered with another incredibly inspiring woman; Bonnie Ellison from Mommy-n-Me Photography and Live Your Imagination.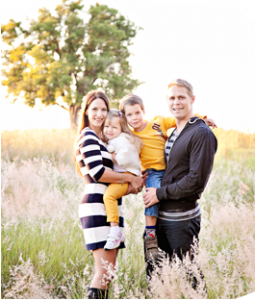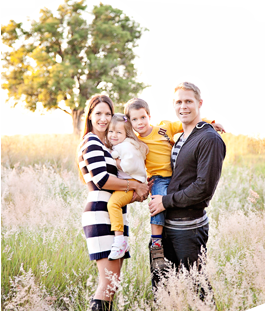 Who is Bonnie Ellison?
To give you a bit of background, Bonnie is the beautiful founder and lead photographer of Mummy-n-Me Photography as well as Live Your Imagination. Bonnie had a dream to capture the bond between mothers and their children in 2007 when she became a new mother herself and realized how magical the times of snuggles, spit-up, and bare bottoms would end rather quickly.
She wanted to be able to capture those special moments to help fellow mothers and parents to remember those little fingers, cute faces, and sweet noises. So in 2009, she decided to take matters into her own hands in create Mommy-n-Me Photography.
Fast-forward to 2018, many of those new moms she worked with began to start their own business and needed branding and product photography assistance. To further support her fellow entrepreneurial mothers, Live Your Imagination was brought to life and Bonnie hasn't looked back.
Why the Passion Behind Photography?
Like many of us entrepreneurs, Bonnie created a business out of a true passion. Throughout her life, she had always been drawn to photography – both behind and in front of the camera when she was a model in her younger years. It wasn't until tragedy struck when Bonnie was 17 that her love for capturing moments escalated due to the passing of her infant sister and the lack of imagery available to celebrate her life.
From that moment, Bonnie's passion for preserving memories became priceless.
Life as an Entrepreneur, Wife, Mother, and Pear Shaped Woman

While being an entrepreneur of two businesses, wife and loving mother Bonnie has another piece of the puzzle that resonates with Pear Collections to its core. She is also a fellow Pear Shaped Women.
As a petite pear and beautiful 40-year-old woman, Bonnie, thankfully, has more good days than bad regarding her curves. This said women all have insecurities about their shape and how they look. However, we love Bonnie's attitude towards her curves allowing herself to be comfortable with a creeping thigh gap and adding another kg each year. It is refreshing to meet a woman who at ease with herself inside and out.
When you live a busy life, these trivial aspects of life are just another thing to think about especially when shopping continues to take longer as most clothing lines cater to the 'typical' rectangle figure rather than one more representative of women's curves. While wasting hours going from store to store looking for clothing that fits Bonnie always gets excited when she finds comfortable clothing that fits her shape and allows her to go about her busy schedule.
Collaboration and Joining Our Community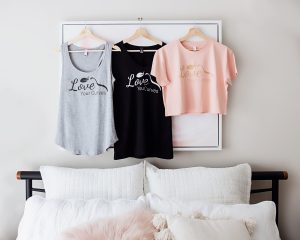 Bonnie recognizes that the issue when shopping for clothing has more to do with the fashion industry, not her curves (something we all need to continually remind ourselves). Because of this, she values clothing that is made to fit her shape as she knows how incredible you can feel when you can pop on a pair of jeans and they help you look and feel amazing.
This is one of the main reasons Bonnie decided to work alongside Pear Collections. She loved the idea of being a part of a collaborative project working towards the empowerment of women to look and feel amazing. By understanding firsthand how hard it can be to find clothing brands that cater to our pear-shaped curves, she loved our Pear values and wanted to support women in finding a solution to the 'pear-shaped' problem within the fashion industry.
The Project
Once Bonnie's son was born she began looking for a career that would be more flexible to work within her new priorities and photography, thankfully, was a natural choice for her.
After responding to a post created in a local Facebook Community Group our Pear Collections team fell in love with Bonnie and what she's doing with Mummy-n-Me Photography and Live Your Imagination. Her passion comes through every aspect of her work and her inspirational energy was exactly what Pear was looking for in this project.
What was the project you ask? ­­­­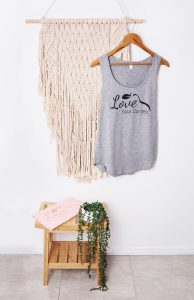 Creating on-brand beautiful imagery that communicated what Pear Collections was all about while showcasing the garments that are quickly becoming go-to pieces for pear-shaped women around the world.
Together, Angie Martin and Bonnie began their journey by capturing the brand's Love Your Curves shirt collection which was designed and created in local Gold Coast during the beginning of the Coronavirus in 2020. This collection was created to help remind women to love their curves and who they are during a time that many of us lost hope in so many aspects of our lives.
Bonnie took this task and created a collection of images that not only showcased the designs but captured the overall feeling of the company effortlessly.
Next, the team was tasked to continue this message for the remainder of the Pear Capsule Collection. Once again, Bonnie excelled and brought the collection to life.
Want to See the Results?
Are you wanting to view Bonnie's work with Pear Collection?
We don't blame you! Although much of her imagery is shown throughout our website we wanted to make sure there were easier ways to view her work. Simply click the below links and you will be able to view all images created during this partnership while learning more about Bonnie, her businesses, and how you too can work with her to capture your company's brand.